Friday Funday: Oculus Go & SharePoint
Since a few weeks, I'm playing with the new Oculus Go, a standalone VR headset. I wanted to test this kind of technology a few years ago, and this year at SharePoint Saturday Madrid we were invited to a virtual zombie hunt. This already was a fantastic experience joining a virtual reality with a group of fellow MVPs. The Oculus Go isn't a powerhouse regarding performance. You can think of smartphone computing power with a Qualcomm Snapdragon 821 and a 5.5-inch, 2560x1440 WQHD LCD display. I never had a VR headset before. The main reason behind going with the Oculus Go is its independence. You don't need a PC to power the experience, and you don't need to use your phone in some kind of snap-in headset.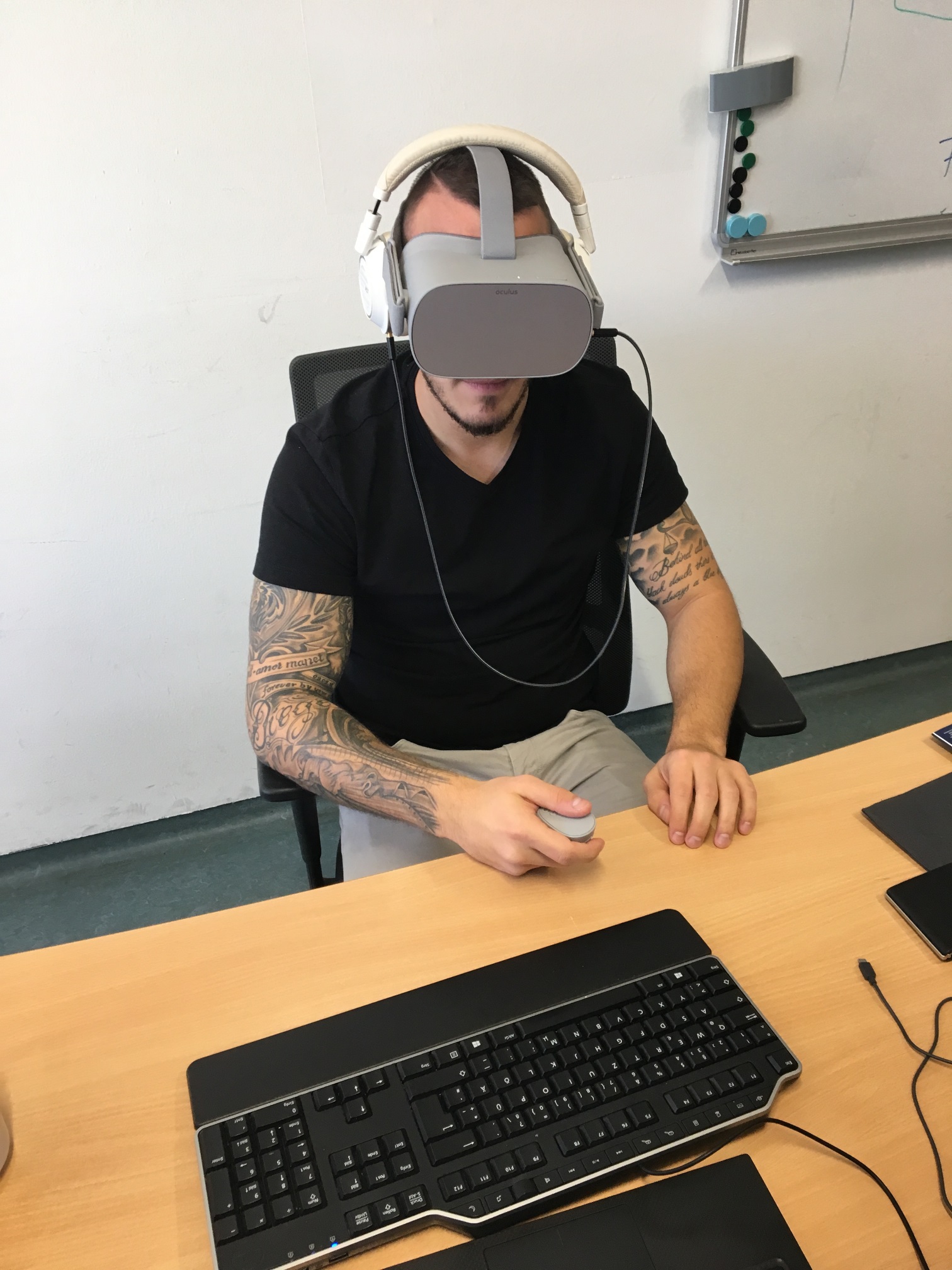 Here you see Stephan trying out the Oculus Go with his own headphones. When you start playing with the headset, you get notifications from some apps to use headphones for a better immersive experience. Turns out that the audio makes a huge difference. But diving into VR on that level is somehow also a little scary or awkward. In some way, you lose the connection to your surroundings which can be disturbing. If you take your headset for a ride on the virtual roller coaster, you probably perceive motion sickness. It's a wired feeling, your eyes tell the brain, "wow we are moving" but your inner ear is like "nope, we are standing still". I saw this reaction on everyone testing the device for the first time. You get used to it, my advice is to sit down during the ride and grab the table in front of you. This already helps a lot. The platform is based on Android and an individual Oculus store. You can not run any Android app on the headset. I sideloaded some of the Office and SharePoint apps but wasn't able to get them running or if brute forced the UI was entirely off. Would be cool to join a Teams meeting on the device. It's built-in microphone and speakers should be good enough for an online meeting experience. For a real information worker use case the device lacks keyboard input. You can connect a keyboard via USB, but as you see nothing but the VR experience, I don't think adoption will be high. This might change in the future by moving from virtual reality to augmented reality headset like the Hololense. Here some screens of the browser view of a modern SharePoint page, a Valo landing page or our own TeamBox.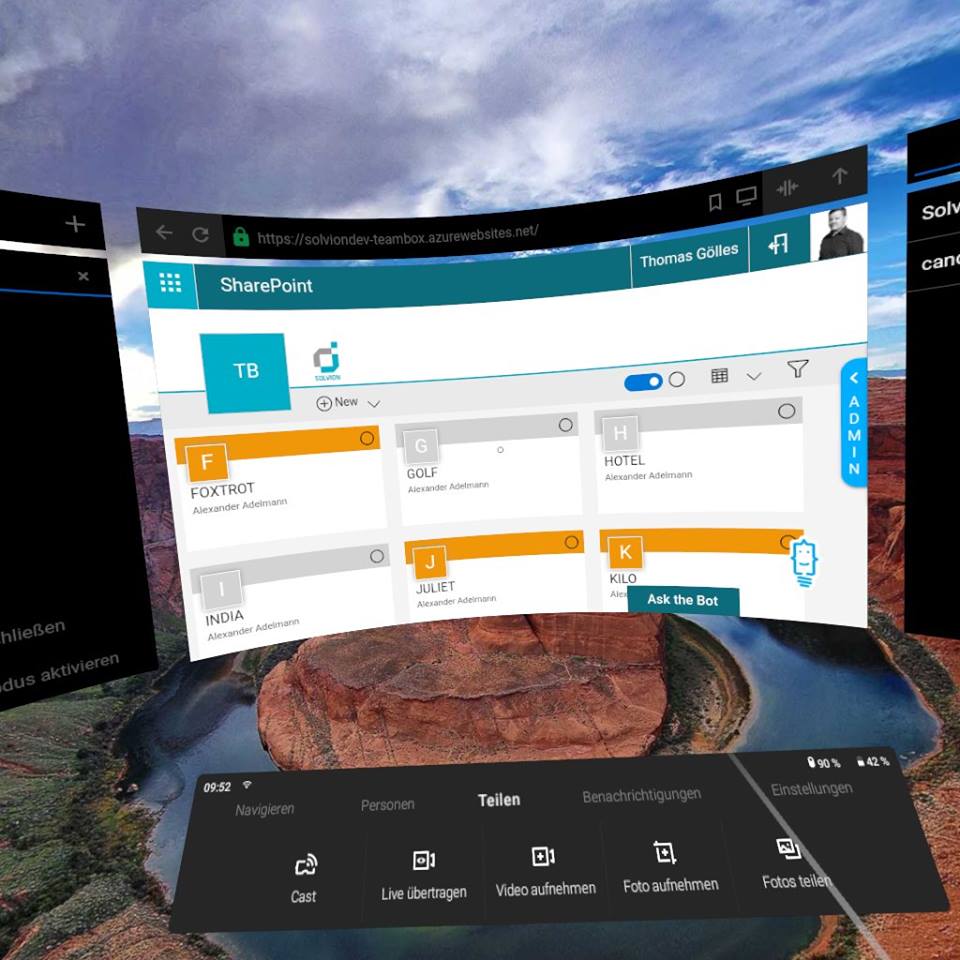 Overall it's a device I would categorise as a gadget or nerdy. The VR is nice and the games more fun than expected, to be honest. But we are still a few steps away from using this kind of technology on a daily basis in a regular office. Maybe in the future but not now.