SharePoint Saturday Zurich 2018
Last Saturday we (Stephan Bisser and myself) had the pleasure to be part of SharePoint Saturday Zurich. Jussi Mori, Samuel Zürcher and Stefano Tempesta did a great job in organizing once more an epic event packed with the latest and greatest on SharePoint, Office365 and the relating Azure areas.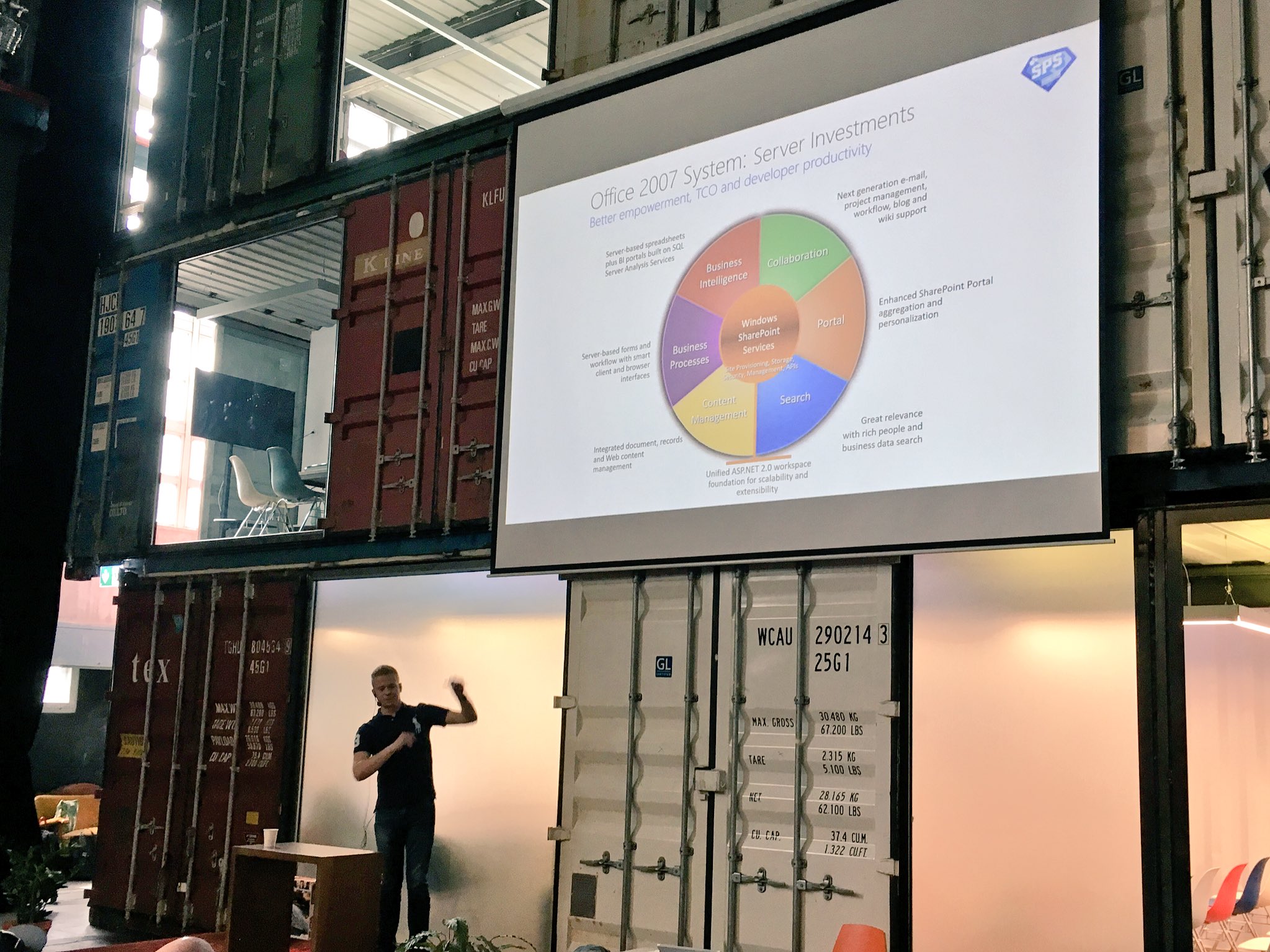 In his keynote, Vesa Juvonen from Microsoft took us on a brief journey through the history of SharePoint. The screenshots from the portal landing pages of version 2007 and 2010 took some of us in the audience way back in time. Somehow later in the day or to be more precise in the evening, some of the speakers realized how long they have been around SharePoint and what conclusion can be drawn out from this fact. Sorry Maarten & Vesa ;)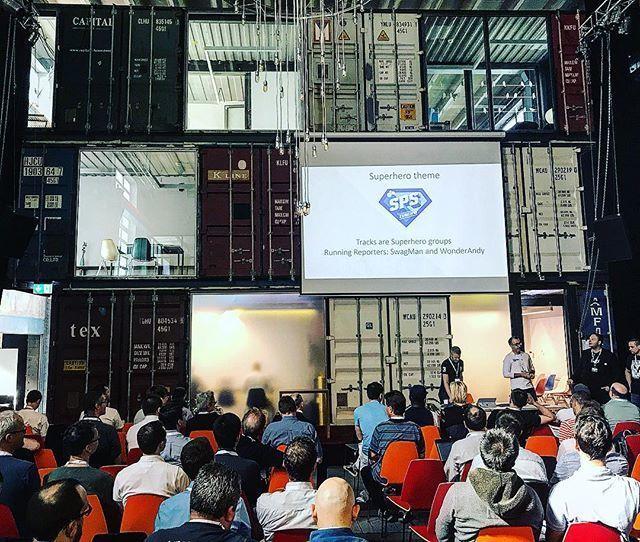 Stephan and I showed our 21st-century lunch bell with a live demo in Zurich. The lunch bell recognizes a special food truck daily at our driveway and notifies our users in Microsoft Teams or Skype for Business. As we use Cognitive Services for our system with pictures of our office back home it's actually not that easy to demo the system on the go. To still be able to show the features of Azure we decided to make a mobile version. This means during the session we are trying to detect this little food truck: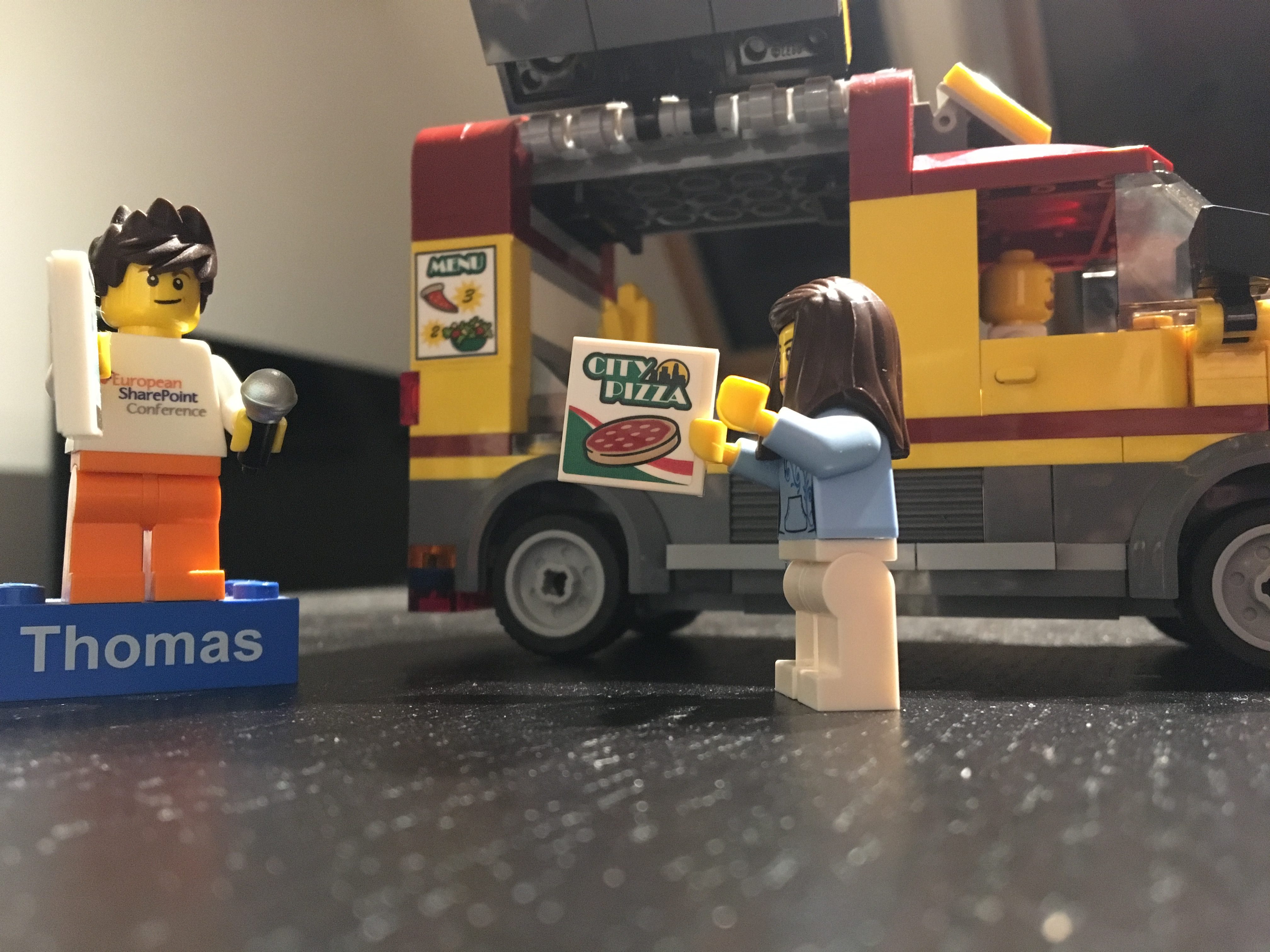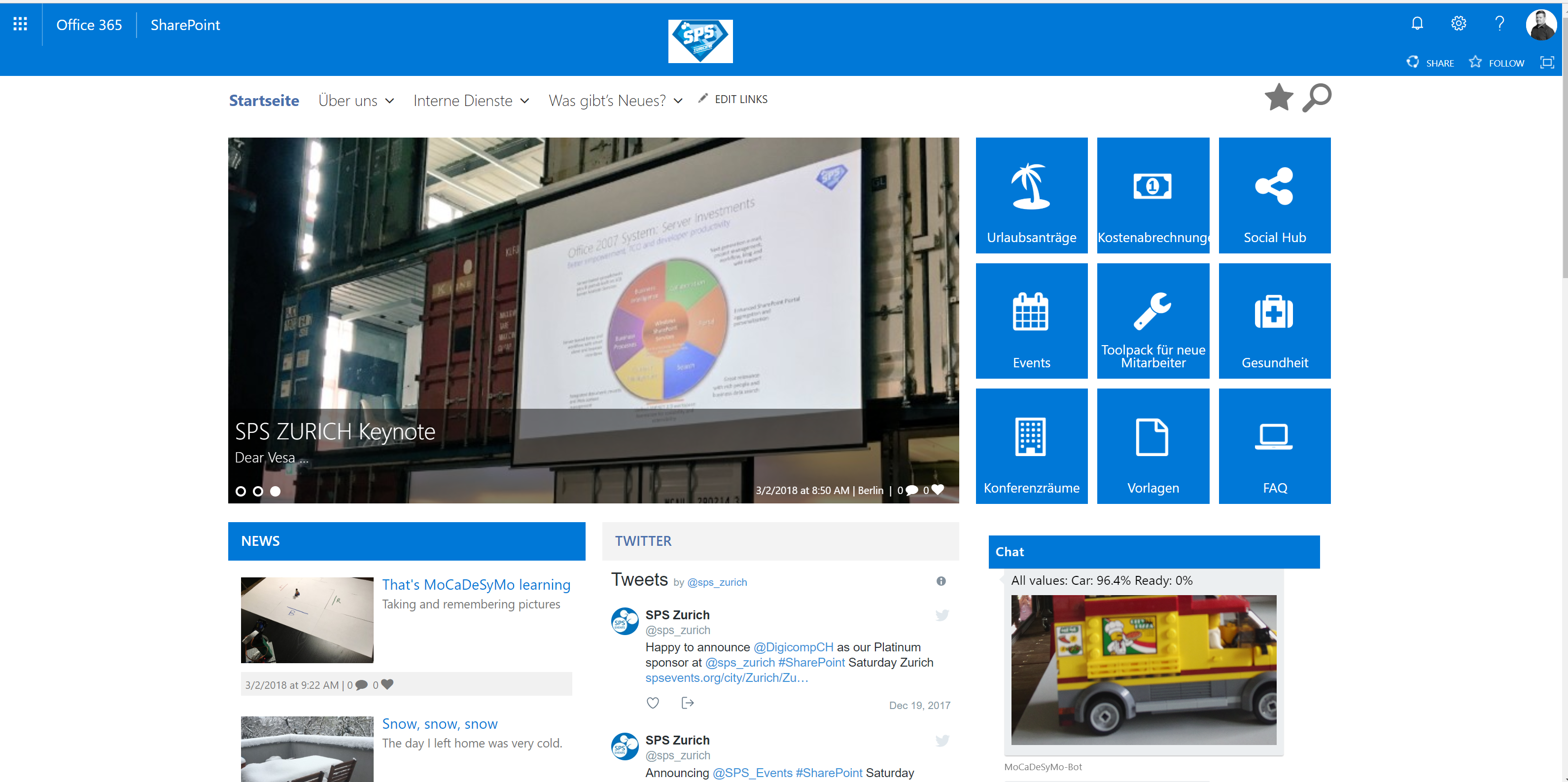 In terms of preparing the demo, we need to take sample pictures in the actual room of the session to train the model. That means instead of lunch break Stephan and I took the opportunity to take around 60 images of the table on the main stage to later on demo the system within the environment. This type of demo is always special and time intensive to prepare, but when the deadline gets closer and closer the fun starts, right?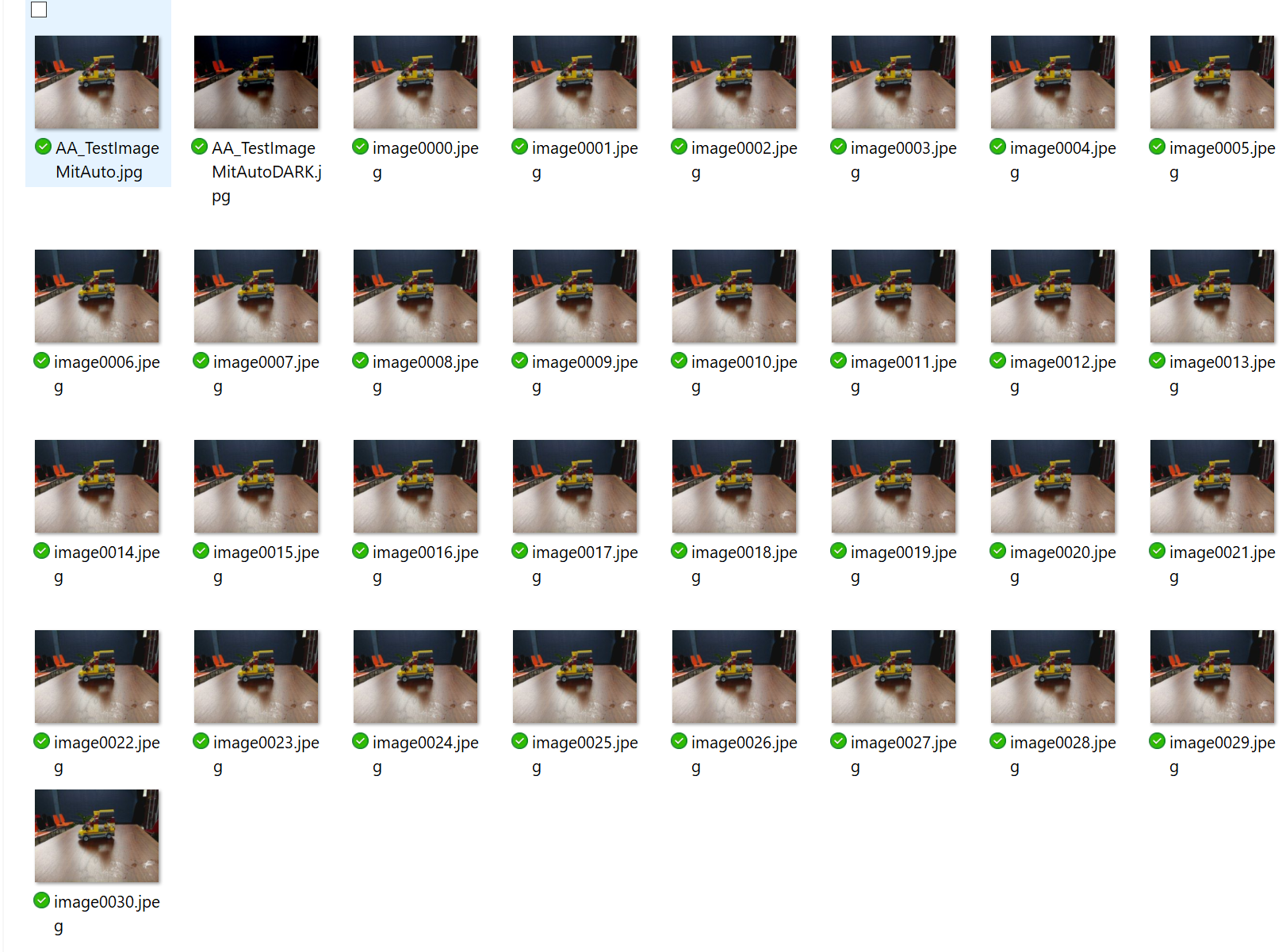 Thanks again to the super hero organizer of the event, you did an awesome job and we are already looking forward to next year!